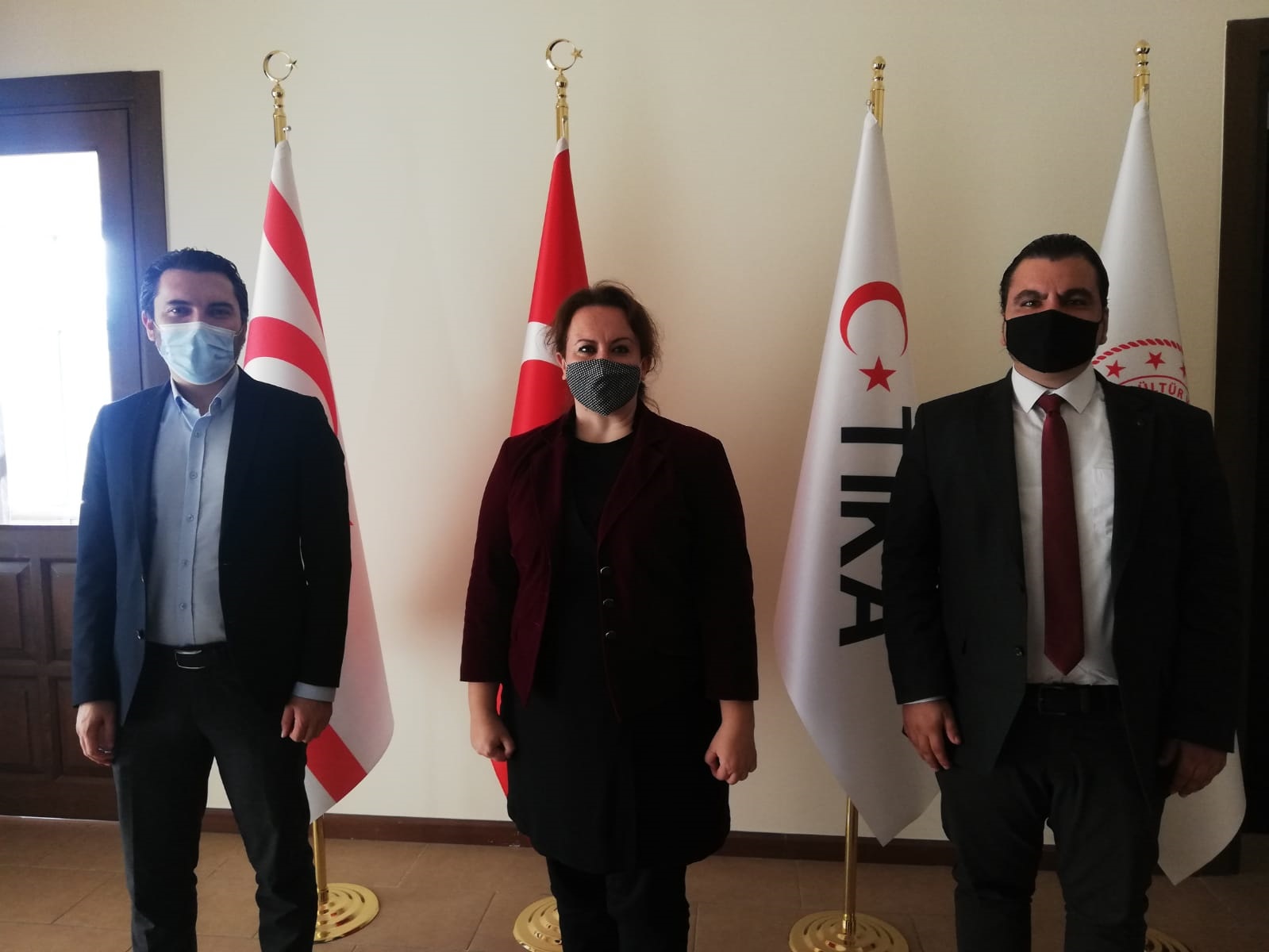 The Near East University Near East Institute delegation paid a courtesy visit to the Turkish Cooperation and Development Agency (TIKA), which opened its 62nd office abroad in the Turkish Republic of Northern Cyprus in 2019.
Near East Institute Director Assist. Prof. Dr. Mustafa Çıraklı informed Havva Pınar Özcan Küçükçavuş, TIKA's Nicosia Program Office Coordinator, about the studies they have been carrying out. Periodically published field analyzes of the Institute were also presented to Küçükçavuş.
In the statement he made after the visit, Near East Institute Director Assist. Prof. Dr. Mustafa Çıraklı, who said that they were following TIKA's work with great interest and satisfaction, stated that during the meeting, ideas were exchanged about possible collaborations, joint projects, and events between the Near East Institute and TIKA.
The Nicosia Program Office of TIKA, which carries out development-oriented cultural cooperation activities in nearly 150 countries in 5 continents, is the 62nd abroad branch opened in 2019 to realize projects in many fields, especially in culture, art, production, science, technology and trade.
During the visit made by Near East Institute, Mustafa Çıraklı was accompanied by Deputy Director of the Institute Dr. Erdi Şafak and TİKA Nicosia Program Office Deputy Coordinator Fatih Yoldaş was also present at the meeting.