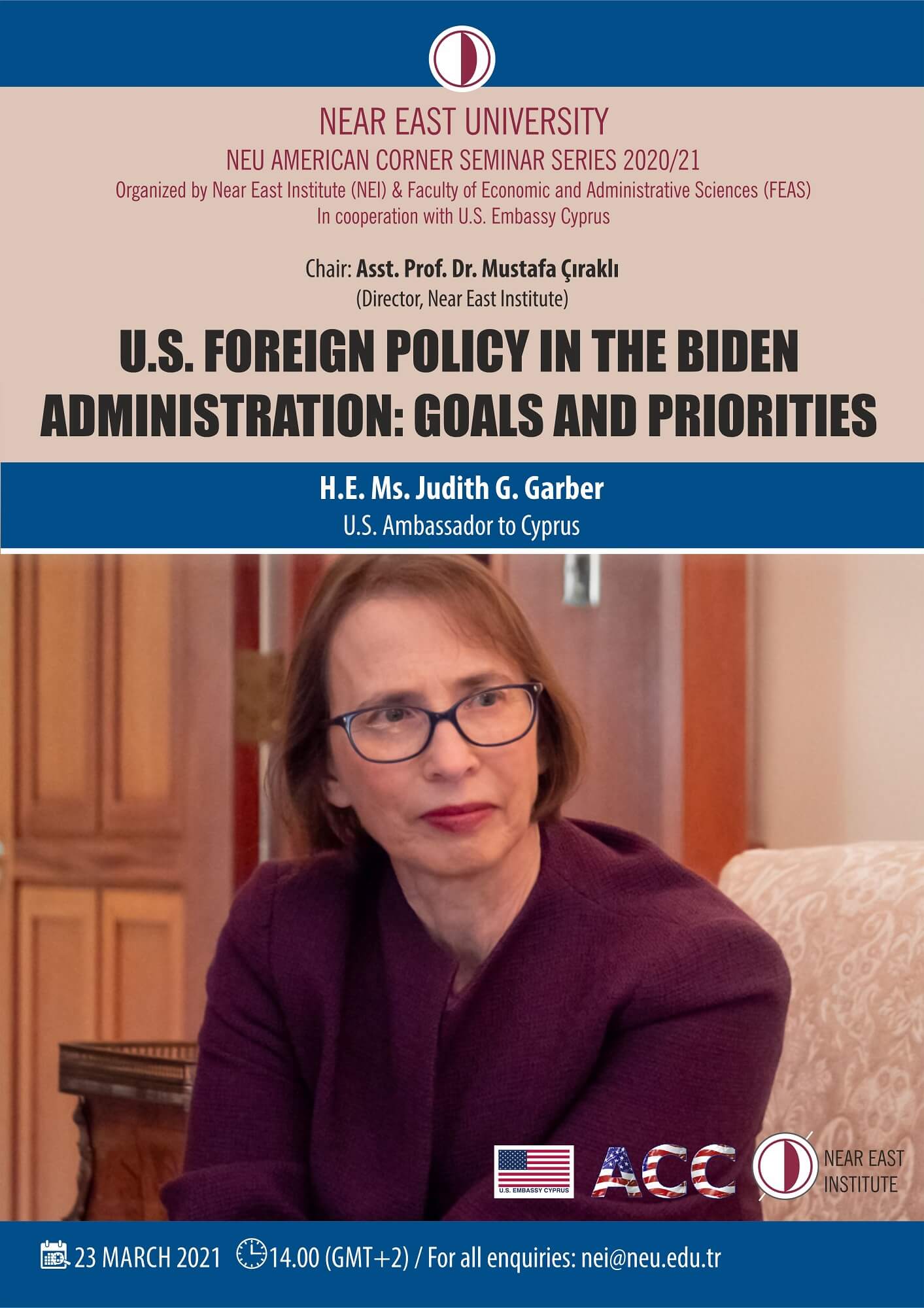 United States (USA) Nicosia Ambassador Judith G. Garber explained the foreign policy priorities of Joe Biden government at the seminar held by Near East University. Judith G. Garber came together with academics and students in the first of the online seminar series to be held during the 2020-2021 academic year in cooperation with the Near East Institute, NEU American Corner and the Faculty of Economics and Administrative Sciences of Near East University.
US Nicosia Ambassador Judith G. Garber: "Global health security, economic recession and climate change are among our top priorities"
Speaking at the event where the Eastern Mediterranean, the Cyprus Issue, the COVID-19 outbreak, Russia, China, climate change and other foreign policy issues were discussed, Ambassador Garber stated that they encourage diplomacy globally and that President Biden put human rights and democracy at the center of US foreign policy. Pointing out that one of the foreign policy priorities of the Biden government is the fight against the new type of coronavirus (COVID-19) pandemic and global health security, Garber stated that reversing the global economic recession, strengthening democracy and also working in the field of combating climate change are among the priorities.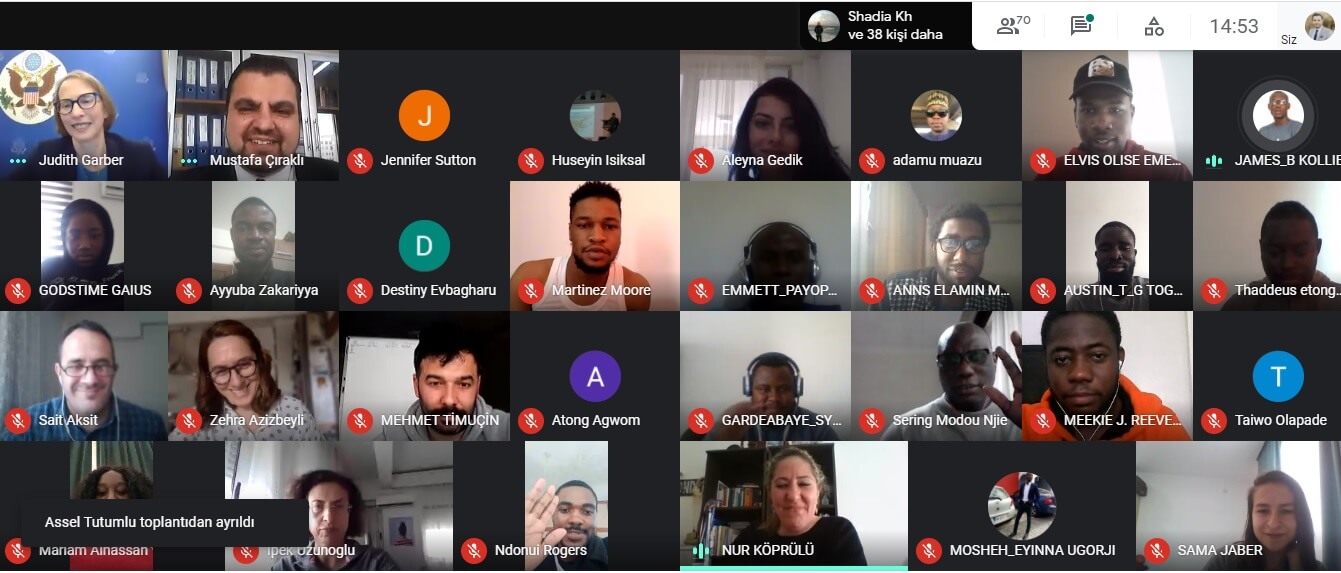 Ambassador Garber also commented on the unofficial 5 + UN Cyprus meeting to be held at the end of April. Emphasizing that what is essential for the US is that the solution process of the Cyprus problem is carried out by the Cypriots under the supervision of the UN and on the basis of Security Council resolutions, US Ambassador to Nicosia, Judith G. Garber defined the 5 + UN meeting as a "critical step towards resuming official negotiations".
The next event is on April 7
Stating that they are very pleased with the successful partnership established in order to bring the US officials closer to Turkish Cypriots within the framework of common universal values and commitment to education, Near East Institute Director Assist. Prof. Dr. Mustafa Çıraklı stated that they will carry out this cooperation in the future.
The second of the online seminar series to be held during the 2020-2021 academic year will be held on April 7. Detailed information about the event can be accessed via e-mail at [email protected].