Yazar: Yrd. Doç. Dr. Assel TUTUMLU – 19.08.2020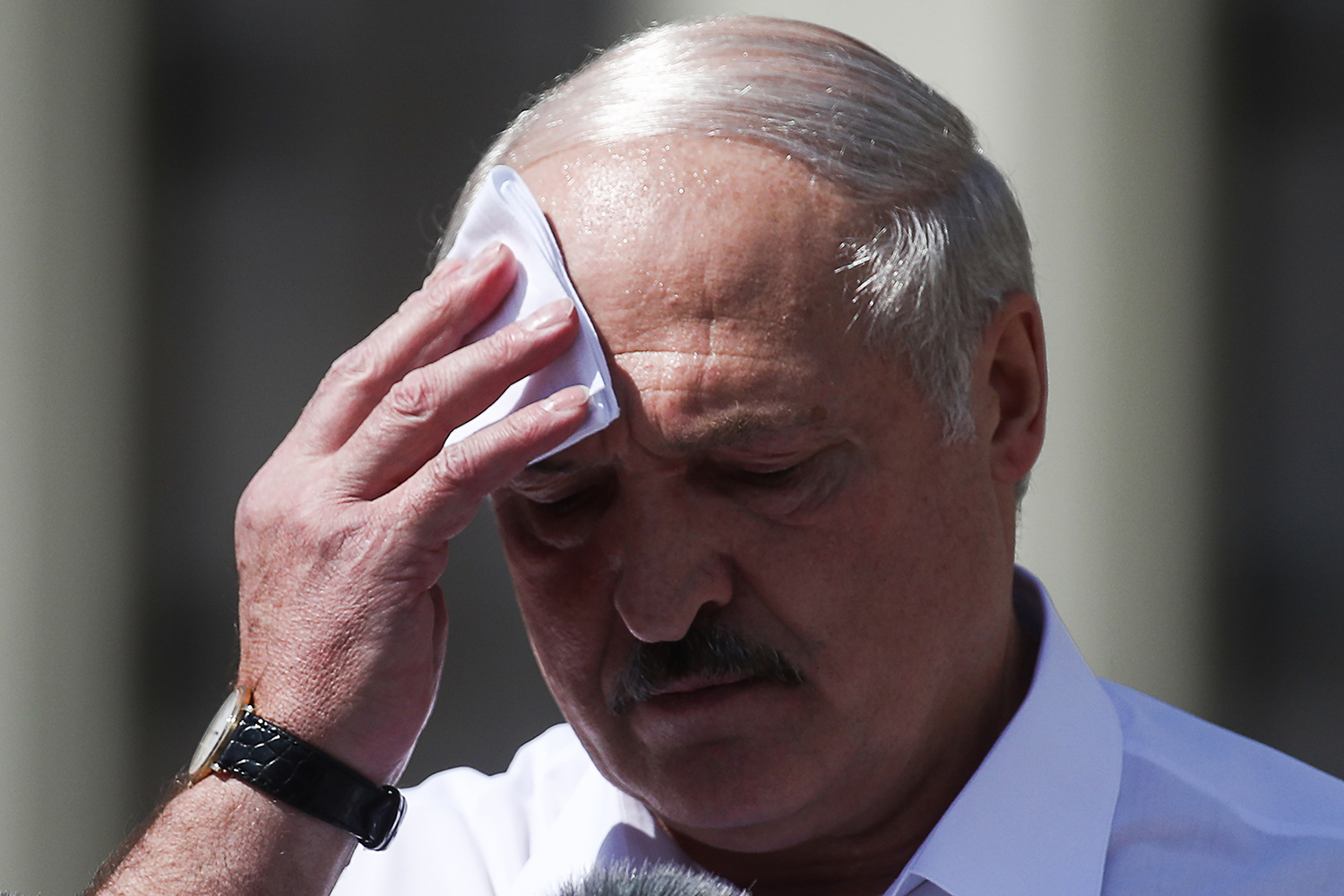 Belarus has been long described as the last authoritarian regime in Europe. President Lukashenko has been in power since 1994, longer than any other living post-Soviet statesmen. A former director of a farm, he ran a country in a similar manner relying on agricultural sector using the Soviet style political tool kit.
The recent Presidential elections, the sixth for President Lukashenko that took place on 9 August were supposed be 'business as usual'; Central Election Commission needed to register weak candidates who themselves would then vote for Lukashenko with the latter receiving state workers' support through manipulative means to secure a solid percentage of popular support. For example, Anna Kanopackaja, a former Member of Parliament and a lawyer and as well as Sergei Cherechnia, the Chairman of Social Democratic Party were all part of Lukashenko's inner circle. These candidates had no strong public profile, no catchy campaign slogans and were so weak that the Central Election Committee had to allegedly add 100,000 more signatures to their lists to boost their status. Opposition candidate Andreij Dmitrijev, a co-chairman of the unregistered "Speak the Truth" movement was also allowed to participate. However, despite his political activity since 2010 in which he led electoral campaigns of two opposition politicians (in 2010 and 2013), he failed to receive large popular backing.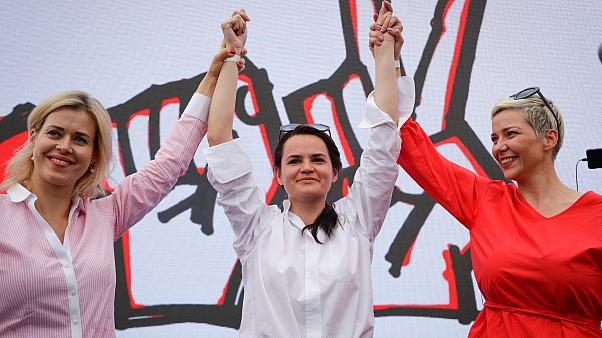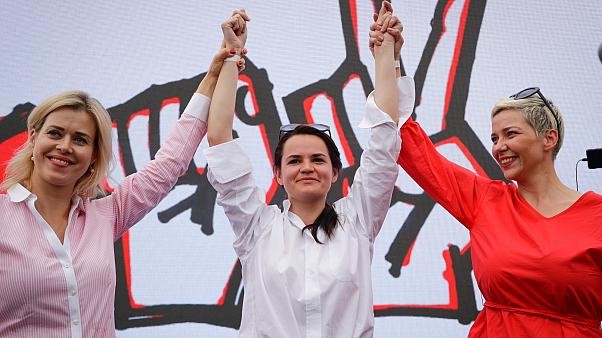 However, things did not go as planned. Popular bloggers and opposition politicians decided to organize and unseat Lukashenko from power using elections as an opportunity to do so by peaceful and legal means. Victor Barbariko, a former banker, Valery Tsepkalo an entrepreneur and a former Ambassador to the US, as well as Sergei Tikhanovsky a prominent vlogger, all vowed to take part in the elections. However, all three men were either threatened and fled the country together with their children or arrested for participating in anti-government rallies and put behind the bars under dubious accusations. As a result, their wives took over and united the opposition forces in a concerted effort to overthrow the regime. Despite multiple threats to their lives and the fear of arrests the trio managed to gain substantial popular support that rallied behind them.
When the election results were announced, Lukashenko received a predictable 80,23% of support and Svetlana Tikhanovskaya, Sergei Tikhanovsky's spouse, obtained 9.9%, a result that the opposition claimed to be rigged. Popular protests took place all over the country, not just in the capital Minsk, but in other regions described as Lukashenko's heartlands. In the meantime, reports began to pour in that Tikhanovskaya's life was under threat. With eight members of her staff arrested, she allegedly went into hiding in order to appear on the election day to cast her vote. She later claimed openly in the media that she has been threatened by Secret Service. This was later reasserted by her staff member, confirming that Tikhanovskaya spent over three hours in the Central Election Commission talking to Secret Service agents when the results were announced,. The ongoing protests and street clashes with the police that ended with the killing of a 34 year-old protester prompted Tikhanovskaya to fled to Lithuania with the latter asking her supporters to cease all protests.
According to many analysts, such unprecedented public unity was spearheaded by the drastic mismanagement of the COVID-19 crisis by Lukashenko's government. Initially, Lukashenko denied the existence of the virus. When the pandemic took hold of Belarus, he offered drinking vodka and bathing in hot sauna as the main solution leaving the country's medical facilities completely unprepared for the upcoming healthcare crisis. More importantly, when most of the countries introduced travel restrictions, self-isolation and lockdowns, Belarus continued to conduct parades and football matches and kept its borders open. It even promised students to add $4 extra to their monthly stipends if they join the games. When people began to die, Lukashenko could not help, but to blame them for catching the virus. Official government statistics claims that there are 70,000 sick people with nearly 700 dead since the beginning of pandemic. But the numbers are received with much suspicion. Such deep distrust and lack of any assistance from the government prompted people to develop strong animosity towards the regime and overt expressions of illegitimacy.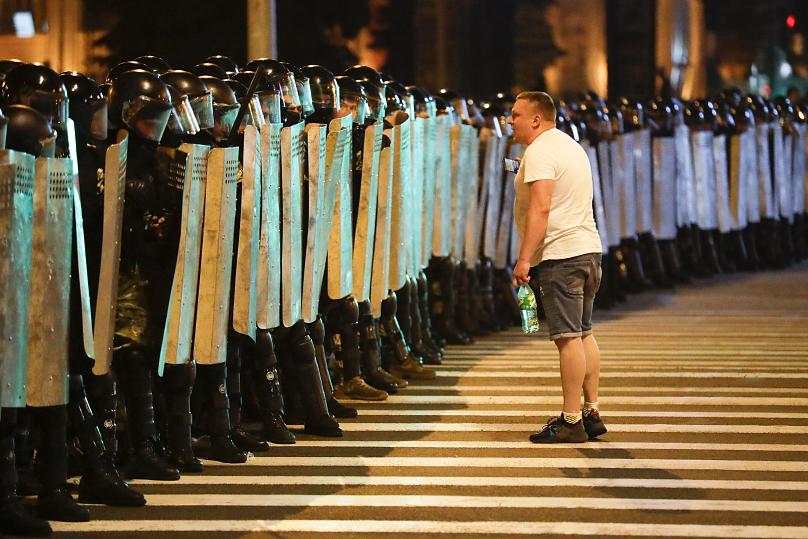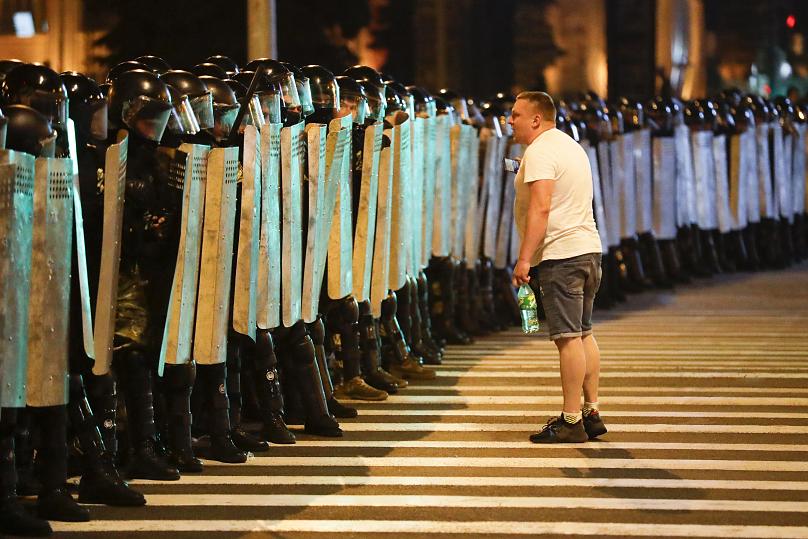 Another major reason for strong popular protests that took place all over the country is economic decline. Belarussian economic growth has been kept at 4% a year for the last 10 years in a row. Its largely agrarian production kept the majority of people poor. Those who wanted to establish alternative industries and businesses outside the regime were either prosecuted or denied operations. As a result, many talented young people have left the country to work abroad. Over the past 20 years Belarus already experienced low birth rates and high death rates. Losing its young people does not help with this dynamic. Although Lukashenko has vowed to increase the country's population by 15 million, it is unclear how he is going to provide these numbers.
Lastly, Belarussian election results set it further away from Europe. A year ago, Lukashenko publicly voiced disagreement with the Russian proposals for closer integration putting a spell in the bilateral relations between the two 'strategic partners'. As a result, Belarus' foreign policy began to shift towards Europe. Although many analysts were afraid of a Ukrainian-style intervention from Russia to orchestrate and support a breakaway movement, these fears did not materialize. However, the recent election results exposed the extent of the 'democratic' veneer and, in the eyes of the public, have undermined any change for meaningful cooperation with Europe setting the country even further away from potential membership.
At the time of writing, Belarus did not have a working internet connection, with the "blackout" being described as the latest attempt by the government to hinder the protesters. Yet with reports of the opposition continuing to organize online amidst ongoing police crackdown, it is largely expected that the public protests will continue. While it's unlikely that Lukashenko will be overthrown, it would nonetheless be a trying term, and he is expected to weather it by relying on security measures and the Secret Service. But with such downward spiraling toward more authoritarian measures the grassroots movement may well stay alive, waiting for its next chance.