Yazar: Yrd. Doç. Dr. Assel Tutumlu – 17.11.2020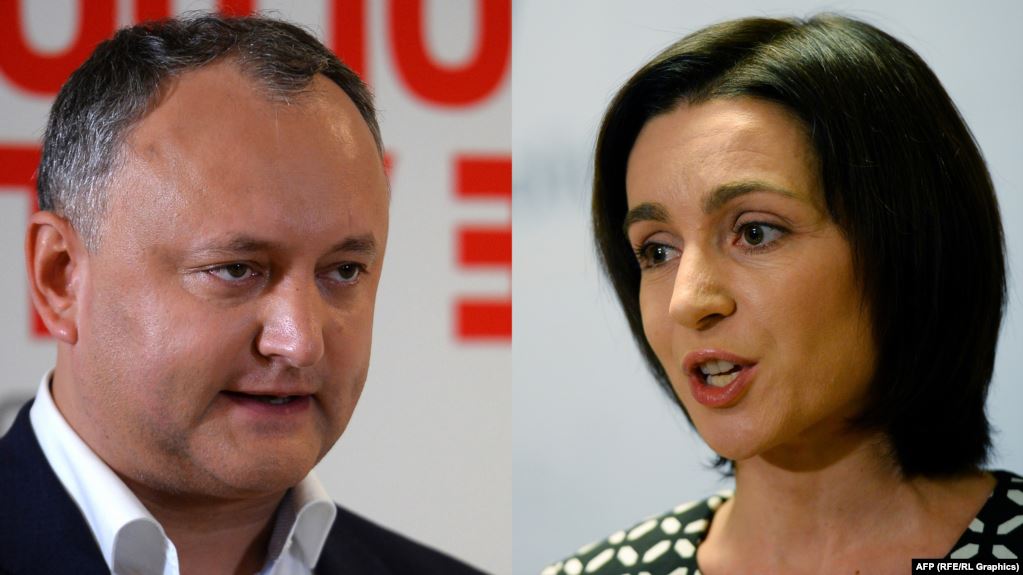 On 1 November,  Moldova — the poorest republic in Europe located between Ukraine and the EU-member Romania — headed for presidential elections. The contested candidates could not be more different. Ms. Maia Sandu, a Harvard-educated economist at the World Bank and a former Prime-Minister came on the platform of the stronger ties with the European Union and anti-corruption reforms. She heads the center-right Party of Action and Solidarity and represents a highly pragmatic position in foreign policy striving to improve elections with Ukraine, the EU and Russia.
Mr. Igor Dodon, an incumbent president was openly supported by Putin and was largely seen as a pro-Russian candidate. Since his inauguration in 2016 he visited Russia for 20 times (more than any other country) and received loans, as well as USD 700,000 worth of financial support for his Socialist Party of the Republic of Moldova. Such blatant intervention into domestic politics created a scandal in the country as videos were leaked. Dodon predictably came on the platform of solving the problem with Trans-Dniestr (see below) by strengthening relations with Russia, as a strategic partner, but discursively took a more balanced position in the second round pledging 'friendship with the European Union, and the Russian Federation, and Romania, and Ukraine - for balanced foreign policy'. Pictures of him meeting Rssian political consultants further increased suspicion over his political independence.
This is not the first time when Mr. Dodon is facing competition from Ms. Sandu. In 2016 presidential elections, Dodon secured the victory with just 70 000 votes, of which, many believed were fraudulent, since scores of voters were transferred by buses to the breakaway region of Trans-Dniestr, an unrecognized republic that is mostly populated by Russian-speakers.
Moldovan voters facing two polarized candidates had a difficult choice to make. On the one hand, Russia remains an important actor for political stability in the country. Trans-Dniestr/Trans-Dniestria became independent in 1992 and remains supported by Russia, as well as a raft of smuggling schemes that are beneficial for both Ukraine and Moldova. Trans-Dniestr uses its own currency 'the Trans-Dniestr ruble', which is only valid inside the country. It also patrols its own borders, does not register phone numbers with Moldovan country codes and pledges its allegiance to the Communist ideology. The statues of Lenin and Communist paraphernalia remain in display on public buildings and public space. In practice, the country has been described as 'smuggler's haven' ruled by Moldovan 'football kings'. Nearly 350 000 residents of Trans-Dniestria carry Moldovan passports and have the right to vote in the elections.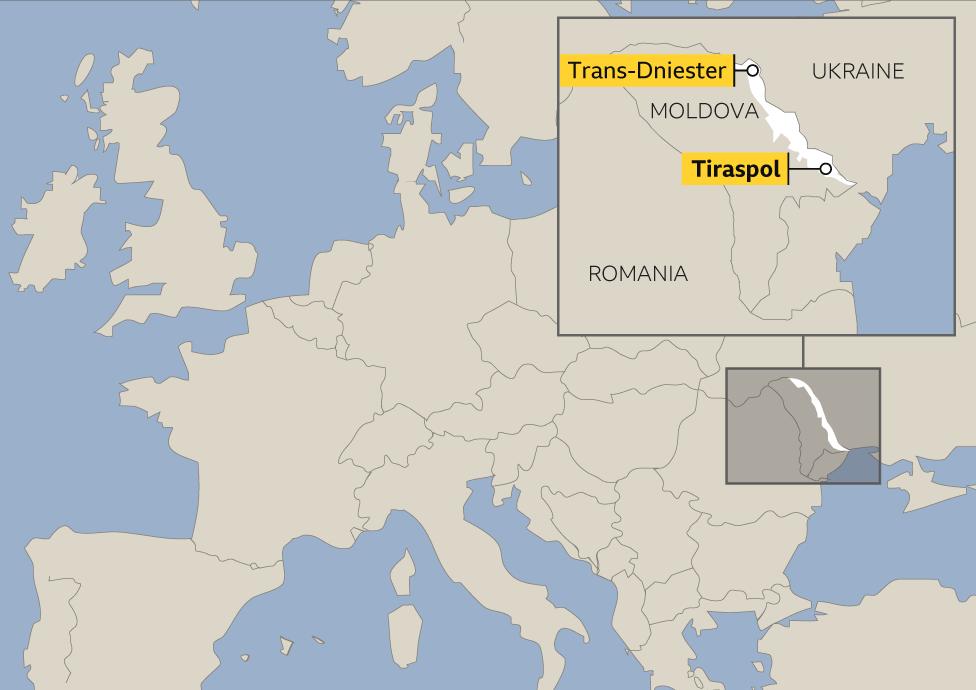 On the other hand, European Union has offered many Moldovans an alternative and legitimate way of making a living through immigration. With the signing of the Association Agreement in 2014, Moldova not only began to export more goods to Europe than to Russia, but also exported its labor force. Over 1 million of people, or close to one-third of the population have left the country and represent a substantial power in determining election results. Moldovan diaspora were also determined to bring the change to the country by increasing their voting numbers and standing in long ques in foreign countries despite the second-wave of the COVID-19 outbreak.
As a result, the first round of the elections on November 1 showed a very close result (Sandu obtaining 36.1% of votes and Dodon gathering 32.6%) with neither candidate securing a resolute victory. In the second round of the elections, the two candidates came head to head and Sandu received an overwhelming 57.72% of the popular vote. There were fears that the elections will take Belorussian scenario with people still contesting results of the elections three months after the vote, but Russia prevented such possibility with Putin sending a congratulatory telegram to Sandu expressing hope in her ability to 'contribute to the constructive development of relations between our countries'. The telegram was notable since Putin is still to congratulate Biden with his Presidential election victory, which took place on November 3, 2020.
Such drastic turn in the popular support are mainly economic, rather than geostrategic. With COVID-19 outbreak, many people were left out of work and relied on feeble support from the government. On the Election Day of the second round, Ms. Sandu, 48, declared: 'Today, you have the power to punish those who stole you, who reduced you to misery and forced to leave your house'. Indeed, the country has been implicated in corruption schemes. In 2014 nearly USD 1 billion of funds representing 15% of country's GDP from three largest Moldovan banks were embezzled on the watch of the British auditing company Grant Thornton. The banks were giving out unperforming loans to dignitaries and their affiliated firms by borrowing 'overnight deposits' from Russian banks to disguise the lack of capital. World Bank and the IMF stopped working with the three institutions, but as people massively began to withdraw money from their accounts, the banks faced liquidity problem, stopping to issue loans. Such position undermined the value of local currency, lei, increased inflation, electricity prices, and stopped indexation of pensions and salaries. Moreover, such giant financial scheme propped public protests over unreturned money.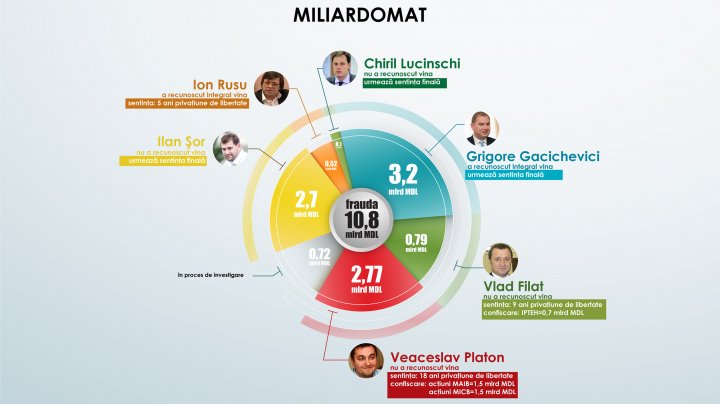 The future success of Sandu's reforms will heavily depend on her relations with the legislative branch. In November 2019, just five months into Sandu working as a Prime-Minister, Parliament strongly backed by pro-Dodon's Socialist Party issued a 'no confidence' vote to her government over the dispute regarding the nominating of the Persecutor-General. Sandu wanted to ensure that the office of the prosecutor remains neutral and effective against corruption, but her coalition partners wanted a special committee to nominate their candidate who had links with the former Prime Minister, a chairman of the Democratic Party and an oligarch Vladimir Plahotniuk, who previously refused to leave office when Sandu was elected as Prime Minister and left the country together with Ilan Shor, the mastermind behind the USD 1 billion corruption scheme. Plahotniuk's and Dodon's parties dominate the Parliament making up the majority of 48 seats against 15 belonging to pro-Sandu's Action and Solidarity Party. Two parties representing the former regime dominate most of the committees. Sandu have already hinted about the need for earlier elections to secure momentum for change.
Sandu's electoral success promises to speed up the progress towards EU rapprochement. In particular, experts predict that Moldova will formally apply for the EU membership, receive budgetary support and aid for the failing agriculture. In addition, control over corruption will open up EU assistance, which was temporarily suspended after the Mr. Shor's 2014 money-laundering scheme revealed in Italy. Such funding channels and prospects of EU membership promise not only macroeconomic stability, but also growth of investments into economy and eventual re-unification with Europe.